The Academy Awards have always straddled the awkward space between creativity and competition. When the institution was formed, 90 years ago, the "creatives" were basically race horses; it was their breeders—the studio heads—who coveted the trophies. Even as the studio system crumbled, and talent found empowerment through agents and became managers of their personal brands, the breeders' vision won out: the thoroughbreds crave the carrots, but those who feed them now crave—and covet—their respect.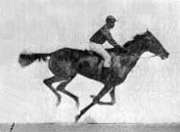 There's a lot riding on those carrots. To some degree, the left carps about the legitimacy of the Oscars until those statues reflect their agenda in the same way that Donald Trump gloats about his role in the booming market until stock prices go bust. But his office serves to illustrate the grim reality of our moment: the entertainment industry represents American thought more accurately than our elected officials do. Just as the state of California is a bellwether for political trends, Hollywood is the driver of our culture.
It's a peculiarly American tragicomedy that the places where our laws get written lag far behind the city where our screenplays do. But I hesitate to escalate that condition to tragic because many of the people writing those screenplays regard this as a problem, too. There are exceptions, of course. Tarantino's revenge fantasies rewrite the past for the sake of enacting his fantasies in the same way that cable news and the Web warp the present. Winking at alternative facts is a complacency that becomes a black eye in light of the challenges that liberal democracies are now facing.
Continue reading "Academy Rewards: 2018" →